'Hearts&Paws' was started to enable us to support two dog rescue organisations. Quickly we realised that we could also support another local charity who rescues and cares for all animals here on the Isle of Wight. Following an approach by Ability Dogs 4 Young People we were more than pleased to be able to add them to our growing list of supported organisations. They bring animals and young people, with special and sometimes complex needs, together to enable them to lead fulfilling lives. 
***************Further details will be added as soon as possible.***********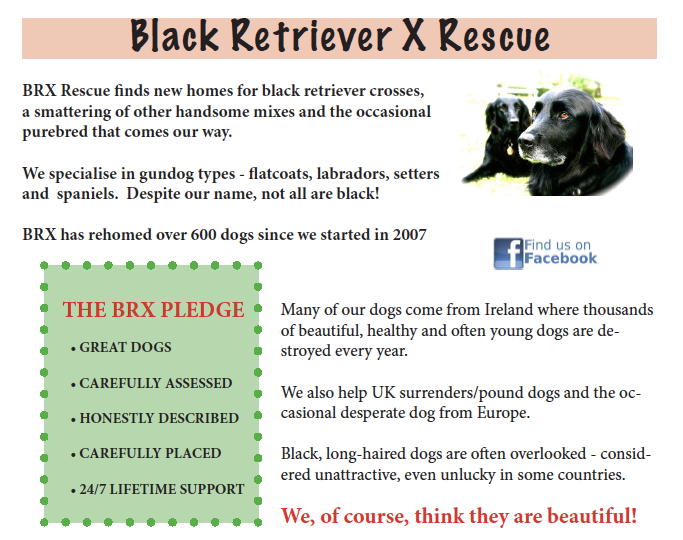 Independent Flatcoated Retriever Rehoming
NO-ONE HAS A KINDER BRAVER HEART THAN A FLATCOAT ANYWHERE.
The Independent Flatcoated Retriever Rehoming (IFRR) was founded in 1999 by a group of dedicated flatcoated retriever owners using their own resources. 
The IFRR has worked hard to build a reputation of care and our aim has always been to help any owner or flatcoat in need and we will always put the welfare of the flatcoat first.
There is a wide network of volunteers enabling us to deal with most situations immediately.
We care very much about all our rehomed dogs and like to keep in touch with them.
We publish a quarterly magazine that gives updates and stories from some of our very clever flatcoats!
We are solely funded by donations and also have a few fundraising items for sale.
We are always happy to chat about anything 'flatcoat'
Further information about our work can be found at
we also have an active Facebook page
Friends Of the Animals
Ability Dogs 4 Young People